Sea transport
Successful sea transport requires expertise in routes, shipping companies, vessels and the equipment used.
If you want to know who is the best, fastest, safest, the most direct or inexpensive, let us solve it for you. You will save a lot of time and effort when you hire us to find out the optimum solution for your cargo through our global cooperation network. We will track your shipment from start to finish in order to ensure its smooth delivery.
When your shipment arrives on schedule and unharmed, it's because the right logistical decisions were made in advance.
Contact us – we're happy to serve you!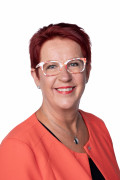 Tiina Haapala
firstname.lastname@ahalogistics.com
Read more
Tiina Haapala is very experienced in forwarding and transportation. She has worked as a Transport Manager in a large international company for several years and as Sales Manager and Area Branch Manager in forwarding companies for more than ten years. Her areas of exprertise are in global project and oversized deliveries. She is also a trainer in logistics for both the private and public sector.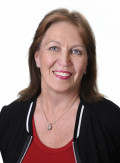 Suoma Magnus
firstname.lastname@ahalogistics.com
Read more
Suoma Magnus has over 30 years of experience from the filed of logistics. She has previously worked as Line Manager and Manager in shipping lines offering liner- and conventional services. Her experience in the trasport sector is wide-ranging and transport solutions can be found to small deliveries as well as to large projects requiring special expertise.