Outsource your logistics
For many companies, logistics is not their core business. Yet taking care of logistics in an excellent way is one of the most important factors influencing the image people have of your company and its services. In addition to the damage to the company's image, delays or damaged goods may cause late charges, fines or other annoyances.
When a company decides to outsource its logistics, the idea behind the decision is to acquire outstanding and extensive expertise at a lower price than they would be able to obtain if they hired a new employee for the task, or had an existing employee do the job alongside their other duties. The labour costs of one new employee are at least €45,000 a year. The company is extremely lucky if such an employee is able to master all the special issues related to transport and forwarding and all the expertise required, and if they also have a great cooperation network within the modes of transport needed and in the countries of destination.
Many people who have realised that such excellent luck is very rare have decided to outsource their logistics to us. We make contracts with varying scope, depending on the company's needs. Our principle is to agree on the basis of pricing in advance, which makes our operations transparent in both directions.
Please don't hesitate to contact us and arrange a meeting!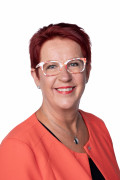 Tiina Haapala
firstname.lastname@ahalogistics.com
Read more
Tiina Haapala is very experienced in forwarding and transportation. She has worked as a Transport Manager in a large international company for several years and as Sales Manager and Area Branch Manager in forwarding companies for more than ten years. Her areas of exprertise are in global project and oversized deliveries. She is also a trainer in logistics for both the private and public sector.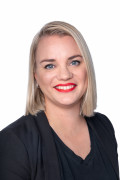 Jonna Ahkila-Niemi
firstname.lastname@ahalogistics.com
Read more
Jonna Ahkila-Niemi has worked in forwarding and transportation business for several years having been responsible for import and export deliveries in all transport modes: sea and airfreights, road and rail transports. She is very experienced in global project and oversized deliveries. She has extensive experience of all transport tasks and customs formalities in both imports and exports. She also works as a trainer in logistics.