Forwarding is part of our transport services
Our experienced forwarding professionals are here to protect your interests. They can save you a lot of money simply by selecting the appropriate customs procedures. These include internal manufacturing, temporary importation, customs warehousing and obtaining lower duties by presenting the Certificate of Origin. 
We take care of all your import and export clearances. Our services include looking for a suitable customs tariff for the product together with the customer. When needed we can provide various documents on behalf of our customer and advise them in special cases.
If you have a question about forwarding, please don't hesitate to contact us!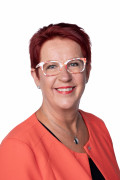 Tiina Haapala
firstname.lastname@ahalogistics.com
Read more
Tiina Haapala is very experienced in forwarding and transportation. She has worked as a Transport Manager in a large international company for several years and as Sales Manager and Area Branch Manager in forwarding companies for more than ten years. Her areas of exprertise are in global project and oversized deliveries. She is also a trainer in logistics for both the private and public sector.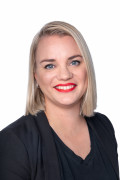 Jonna Ahkila-Niemi
firstname.lastname@ahalogistics.com
Read more
Jonna Ahkila-Niemi has worked in forwarding and transportation business for several years having been responsible for import and export deliveries in all transport modes: sea and airfreights, road and rail transports. She is very experienced in global project and oversized deliveries. She has extensive experience of all transport tasks and customs formalities in both imports and exports. She also works as a trainer in logistics.