Rail transport
The rail gauge of the Finnish railway network is the same as in Russia. This is why rail cargoes leaving Finland mainly travel to Russia, or through Russia on their way to other destinations. We are actively investing in handling oversize cargo carried by rail. With such freight, it is important to consider, for example, the loading gauge in order to ensure the right kind of railway carriage for the cargo.
We have extensive experience in dealing with the licence and document processes required for railway transportation to Russia and the CIS countries. You will save a great deal of your valuable time by letting us handle your complicated transport and licence processes.
Contact us – we're happy to serve you!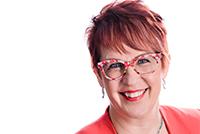 Tiina Haapala
firstname.lastname@ahalogistics.com
Read more
Tiina Haapala is very experienced in forwarding and transportation. She has worked as a Transport Manager in a large international company for several years and as Sales Manager and Area Branch Manager in forwarding companies for more than ten years. Her areas of exprertise are in global project and oversized deliveries. She is also a trainer in logistics for both the private and public sector.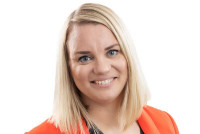 Jonna Ahkila-Niemi
firstname.lastname@ahalogistics.com
Read more
Jonna Ahkila-Niemi has worked in forwarding and transportation business for several years having been responsible for import and export deliveries in all transport modes: sea and airfreights, road and rail transports. She is very experienced in global project and oversized deliveries. She has extensive experience of all transport tasks and customs formalities in both imports and exports. She also works as a trainer in logistics.