Project logistics
Project transport can be the delivery of a whole factory or a special piece from door to door. It can also mean consignments of material, pieces or batches to one destination from several different places and by different means of transportation. We have extensive expertise in coordinating the transport of both single large pieces or the flow of goods directly from subcontractors in different countries to the desired destination.
Project transports are always special cases: large pieces, consignments from several different places or deliveries to challenging destinations. Such haulage takes place in different cultures and according to different laws, regulations and practices.
Successful project transport requires a reliable, global network of partners and the right attitude for being alert and actively following up on consignments.  Every project transport is different. We plan each haulage assignment taking into account the quality of transport and the laws and regulations of the countries of departure, transit and destination. We take charge of the entire logistics process from start to finish. This even includes taking care of the documentation for the consignment on behalf of the customer (invoices, packing lists, other potential certificates, Certificates of Origin).
Our slogan is: We organise transport wherever there are roads, and if there are no roads we'll build one.
Next time you want to hand a challenging consignment over to experts to take care of, give us a call!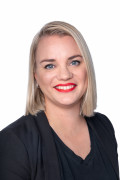 Jonna Ahkila-Niemi
firstname.lastname@ahalogistics.com
Read more
Jonna Ahkila-Niemi has worked in forwarding and transportation business for several years having been responsible for import and export deliveries in all transport modes: sea and airfreights, road and rail transports. She is very experienced in global project and oversized deliveries. She has extensive experience of all transport tasks and customs formalities in both imports and exports. She also works as a trainer in logistics.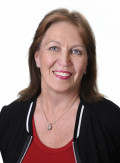 Suoma Magnus
firstname.lastname@ahalogistics.com
Read more
Suoma Magnus has over 30 years of experience from the filed of logistics. She has previously worked as Line Manager and Manager in shipping lines offering liner- and conventional services. Her experience in the trasport sector is wide-ranging and transport solutions can be found to small deliveries as well as to large projects requiring special expertise.