Training and consultation
Are you planning to start trading internationally or do you want to increase your knowledge? Perhaps you need your staff to have detailed know-how of a specific mode of transport or maybe you are planning to start importing or exporting something. We offer training and consulting services to individual companies or groups in practices relating to transport and logistics.
Ask us for more information! Our training turns your skilful employees into experts who can jump straight into work with the knowledge they have gained. A person in charge of transport must be able to solve problems, not just find information. As well as offering expertise, we also guide the people we train and who consult with us in taking responsibility and making independent decisions.  Our trainers are experienced professionals with mastery of both theory and practice.
Book your training or consultancy now!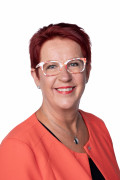 Tiina Haapala
firstname.lastname@ahalogistics.com
Read more
Tiina Haapala is very experienced in forwarding and transportation. She has worked as a Transport Manager in a large international company for several years and as Sales Manager and Area Branch Manager in forwarding companies for more than ten years. Her areas of exprertise are in global project and oversized deliveries. She is also a trainer in logistics for both the private and public sector.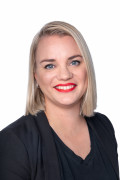 Jonna Ahkila-Niemi
firstname.lastname@ahalogistics.com
Read more
Jonna Ahkila-Niemi has worked in forwarding and transportation business for several years having been responsible for import and export deliveries in all transport modes: sea and airfreights, road and rail transports. She is very experienced in global project and oversized deliveries. She has extensive experience of all transport tasks and customs formalities in both imports and exports. She also works as a trainer in logistics.